Getting an idea of how much it costs to go racing in the UK is traditionally very difficult. Costs vary wildly from one discipline of racing to another, and are affected by factors such as whether you run your own car or opt for an Arrive & Drive arrangement. There is often also a disparity in cost between running in the midfield and competing at the front.
However, there are some costs that are universal, particularly if you're just starting out in motorsport. This article will cover how much it costs to get started and give you some idea of the recurring annual costs that you'll need to take into account when you set your budget.
If you want to start racing with no previous experience, then you'll need to buy the Motorsport UK 'Go Racing' pack, take your ARDS test and apply for a licence. The pack itself costs £99. ARDS tests can be taken at different venues but are pretty similar and will on average set you back around £275. Once completed, you need to complete a mandatory medical examination as part of your application form. This can be performed by your GP and costs here will vary as well, but budget around £75 for this.
So it'll cost you around £450 just to get your licence:
'Go Racing' pack from Motorsport UK: £99
Average cost of an ARDS test: £275
Average cost of a medical examination: £75
Next, there's the cost of your equipment. This is a one-off cost as your kit, if well looked-after, should last you many years. When it comes to personal protective equipment, the guidance is buy the best you can afford. Set yourself a budget with a view to spending it all, upgrading on safety if you find good bundle deals.
You'll need a race suit, helmet, FHR device, boots and gloves (not forgetting the fire resistant underlayer!) as a minimum. Cost can vary depending on quality and brand but make sure you adhere to FIA homologation standards in all cases. There's an article all about them elsewhere on this blog.
Altogether, budget around £1,500 for your race gear.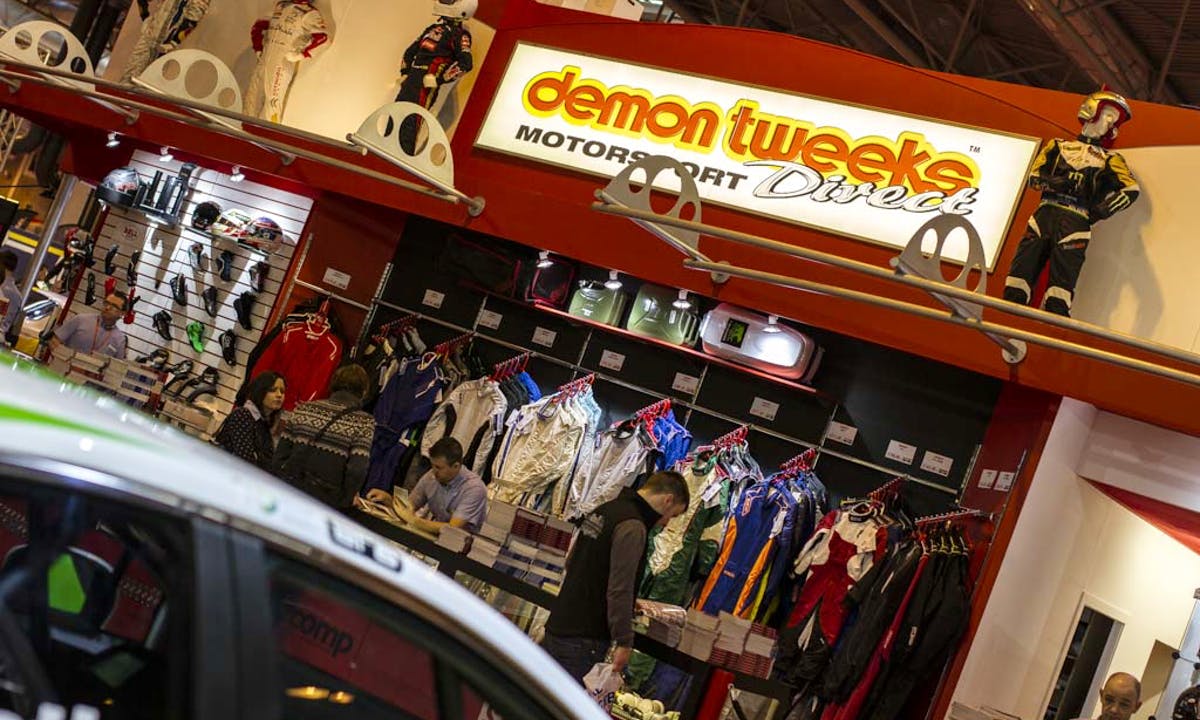 Next, the question of what to race! This is the single greatest influencer on cost as there are big differences between racing series. You always get what you pay for, and if you want big grids of cars run by professional teams and large trackside audiences, it's going to be more expensive than a smaller series of owner drivers. However, a higher price tag doesn't necessarily mean a better racing experience – indeed, some of the closest and most enjoyable racing can be found at club level so make sure you shop around for the package that best suits you.
There are plenty of series and championships out there that cost less than £10,000 for a full season running your own car, or less than £20,000 for a full season as part of an arrive & drive package.
If this still seems a bit steep, remember you can always dip your toes and sign up for individual races rather than the full season, if this helps your budget in year 1.
Be mindful of potentially hidden costs. Every series has a race entry fee on top of the per-race running costs. There is also a registration fee for the series or championship which you have to pay whether you're running a single round or all of them. On top of this, many organising clubs also charge an annual membership fee – though this is comparatively small. Just be mindful that the cost of running a car, or running with an arrive & drive team, is not the only cost you'll incur on a per-event basis.
Fortunately, Grid Finder requests all of this information from series organisers when a new series or championship is listed on Grid Finder, so by using our search tool you can hopefully find all of the cost information you need!
Finally, the question of whether to run your own car or go Arrive & Drive. This is covered in full in another article, but from a cost point of view it has a significant impact. Arrive & Drive teams take care of all the car preparation and race weekend management, which is something worth paying for if you lack the skills or prep time to run yourself. This makes Arrive & Drive the more expensive option in terms of cost, but the time and stress it saves you may well be worth it.
If you are running yourself, be prepared to invest in some trackside essentials such as an awning, a trailer (and towing vehicle, if you don't already own a suitable one) and a good set of tools. There's nothing worse than having to run round the paddock trying to borrow a torque wrench at short notice. A comprehensive trackside toolset can cost £2,000 upwards depending on where you buy and what's included.
So in conclusion, motorsport isn't cheap. But you probably knew that already! At least forewarned is forearmed, and having a firm idea of what you've got to budget for in your first year of racing should help you plan how much you want to spend.